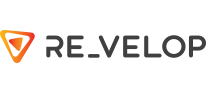 (주)리벨롭에서 생산되는 제품은 친환경소재로 대체하는
단계에서 나아가 LCA(전과정) 측면을 고려한 그린디자인과 사용자가
제품을 사용할 때의 편리성까지 염두한 유니버셜디자인으로
최고의 디자인성과 퀄리티를 자랑합니다.
Each of our products is manufactured from materials and processes that undergo
a thorough Life-Cycle Assessment (LCA) to ensure that no harm is done to the
environment. However, our products are not only friendly to the environment
but are designed for maximum human-friendliness as well.

(주)리벨롭은 사회적, 환경적 가치를 평가하는
글로벌 사회적 책임 수행 평가기관 B-Lab에서 주관하는 B-Corp인증을 받았습니다.
Revelop Company is a certified B-Corp that proudly and consistently meets the rigorous
social and environmental impact standards of the global B-Corp movement set by B Labs.